WE ARE UTM OFFSHORE LIMITED
Est 2012
UTM Offshore Limited was incorporated in July 2012 as a privately held Nigerian company. A part of an indigenous conglomerate actively engaged in diverse sectors of the Nigerian and International markets which includes but without limitation to the Direct Sales and Direct Purchase (DSDP) of the Nigerian Crude Oil – crude-for-products-exchange (swap); an established provider of Premium Marine Logistic and Support services in Subsea Engineering / Construction, Dredging, Equipment Rental / Leasing, Procurement / Supply and General Labour which includes the provision of service boats and allied equipment like, Platform Supply Vessels, Security Vessels, Anchor Handling Tug, Crew/Supply Boats, Dive Support Vessels, Drill-Ship, Jack-Up Barges, Floating Production, Storage and Offloading unit, to support the offshore and on-shore drilling campaigns of oil majors operating in Nigeria. and currently, pioneering the first ever Floating Liquefied Natural Gas (FLNG) with a capacity of producing 176mmscf/d of natural gas from the Oil Mining Lease 104 offshore in Akwa Ibom, Nigeria.
UTM Offshore Limited is being managed and operated by a team of highly experienced Maritime, Oil and Gas specialists and has grown its services with strategic affiliations and global alliances, that enable it provide a competitive and wide array of customized products and services; including support services, broad-based capacity enhancements, international trading opportunities, and resource-optimized strategies and plans that are sustainable and productive to the benefit of our existing and prospective partners/affiliates and clientele.
UTM Offshore Limited have since inception developed and nurtured partnerships to operate as a reputable and competent service boats provider and are focused primarily in meeting challenges and, addressing opportunities in our local market – the Niger Delta Region of Nigeria and strategic market – the Oil & Gas Industry Worldwide. At UTM, we strive to maintain a carefully-guarded reputation for near 100% delivery, in terms of targets and operational uptime across the enterprise, in our differentiated niches, and the marketplace in general.
We have adopted a multifaceted strategic and operational action plan, which combines the benefits of an anticipatory and responsive approach in simulating case-specific scenarios, aimed at developing projects customized to empirical needs assessment.
Furthermore, we have been able to leverage our considerable resources to build deep, lasting, and mutually beneficial social and economic relationships, in different business segments, across the vast expanse of said captive and strategic markets; examples are our alliances with NNPC for the Direct Sales and Direct Purchase (DSDP) of Nigerian Crude Oil; Stanford Marine LLC Dubai in delivering the MV Stanford Buzzard and MV Mac Falcon for Exxon Mobil operations in their Erha field and previously T-1 Marine Services Nigeria Limited in delivering the MV Kenny Tide for Total Deepwater operations in Usan field.
The above has enabled us to deploy bespoke products/services, driven by proven systems, refined processes, and adaptable human capacity, as well as pursue a dedication to best practices in line with industry-wide global standards. Thus, UTM Offshore Limited has become a leader in its quest in aggregating innovative expertise to develop and deliver unique projects in the Oil and Gas Industry in Nigeria.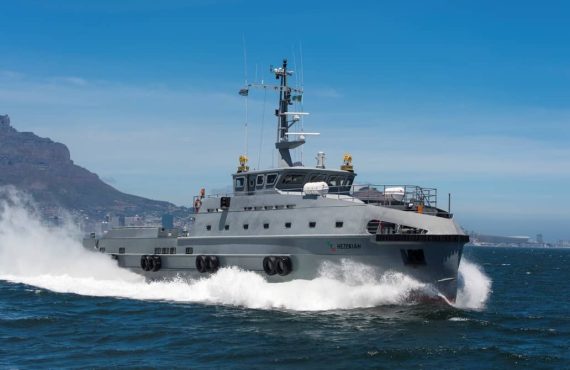 Our mission is to be a leading global provider of floating liquefied natural gas solutions, delivering sustainable and innovative solutions that meet the energy needs of the world while minimizing environmental impact.
Our Vision
"Our vision is to revolutionize the LNG industry by utilizing cutting-edge technology and operational excellence to create a cleaner and more efficient energy future. We strive to be the preferred partner for our clients, setting new standards for safety, reliability, and sustainability in the FLNG sector."
Our People
UTM Offshore Limited has assembled a core management team of inter-disciplinary professionals and achievers, with proven track records and expertise accumulated over years of operating in and delivering on various projects within the Maritime and Oil Services Industry in particular, and as reputable Procurement Specialists and Project Management Consultants across board.
Our team has vast experience in developing, deploying, and managing solutions for the Maritime and Oil Services, Construction, Fabrication, and IT Industries. In addition, we have painstakingly acquired considerable specific expertise in delivering capacity enhancement, development, and empowerment initiatives. Our strategic emphasis is also on developing result-oriented projects customized to the particular requirements of our partners/affiliates and clients.
Interesting Facts
Our numbers
JULIUS RONE | OFR
Group Managing Director/ Chief Executive Officer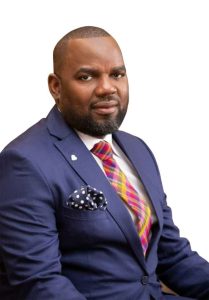 An alumnus of the Obafemi Awolowo University, Ile – Ife and the University of Calabar where he attained his Advance Diploma and Post Graduate Diploma in Business Administration respectively. A seasoned administrator with vast experience spanning over a decade in the public sector. He is a member of several professional bodies and philanthropic organizations. As the pragmatic and seasoned businessman that he is, Mr. Rone, came on board as Charge De' Affairs of the UTM Group of companies, viz: UTM Offshore Limited; UTM FLNG Limited, UTM Energy Limited, UTM Dredging Limited; UTM Engineering and Construction Limited: UTM Properties Limited; MWS Allied Services Limited; Water Petroleum Limited; SBM Limited; UTM Ghana Limited; UTM-CTK Ghana Limited and he has stirred these entities to higher heights. A seasoned businessman and a renowned philanthropy, Mr. Rone is a distinguished recipient of the Federal Government of Nigeria's Order of the Federal Republic (OFR) and holds membership portfolio in the following professional bodies viz: The Institute of Directors (IoD); American Society of Administrative Professionals (ASAP); American Management Association (AMA); International Association of Administrative Professionals (IAAP) USA; Association of Associate Executives (AAE) etc. Mr. Julius Dediare RONE (OFR) is the founder of  the Julius and Utibe Foundation. He is happily married with children.
UTM Partners
Working with the best to deliver the best