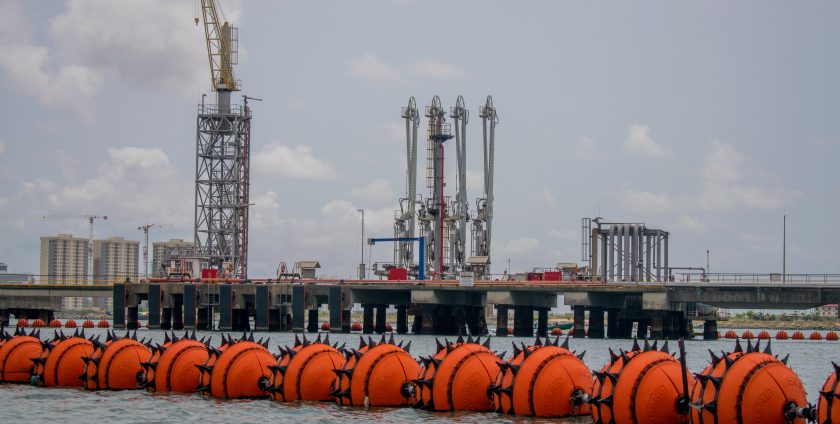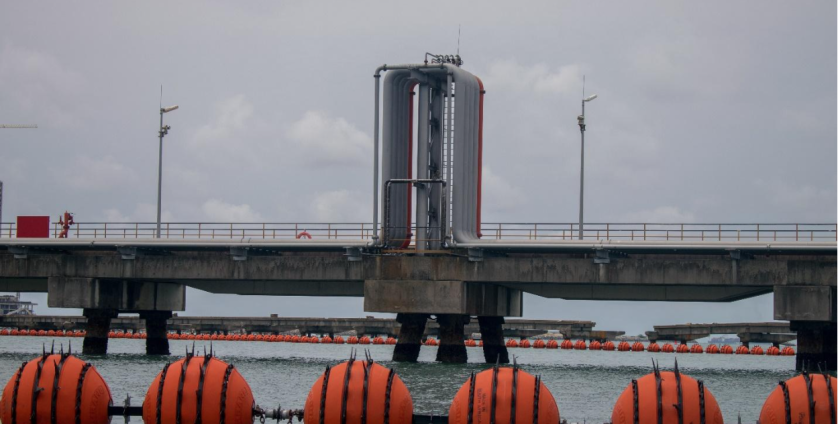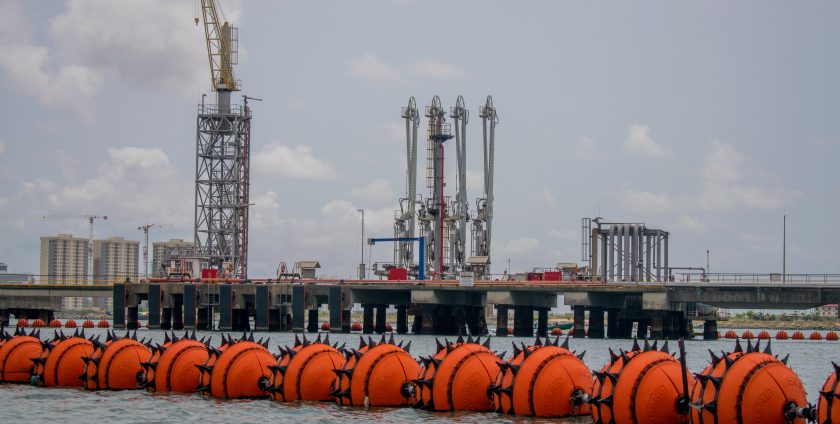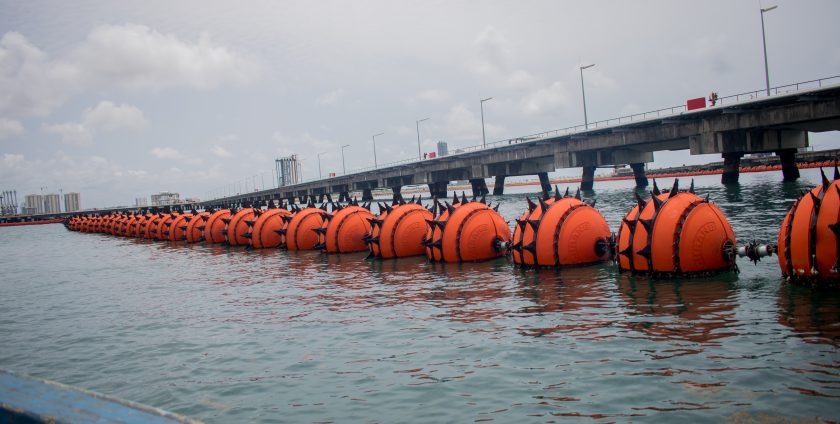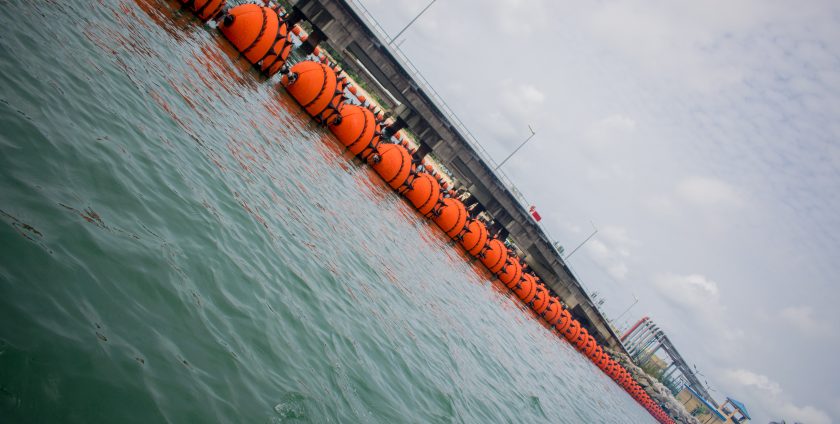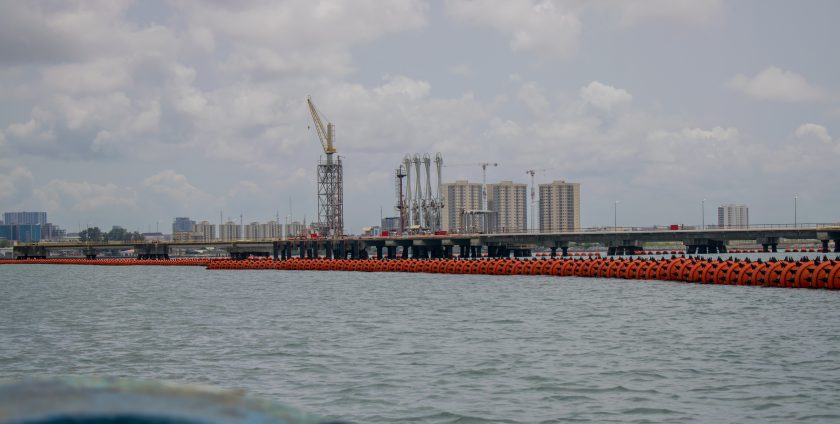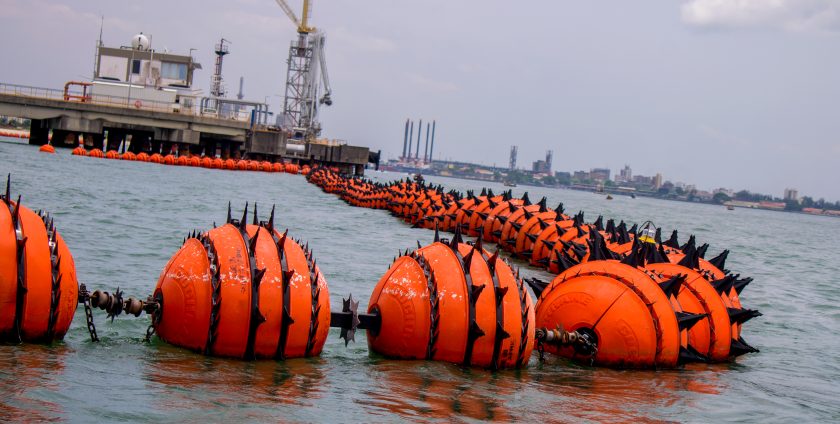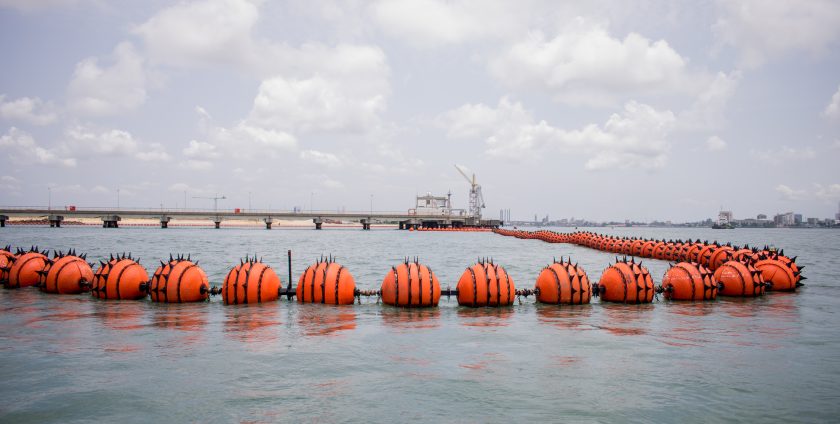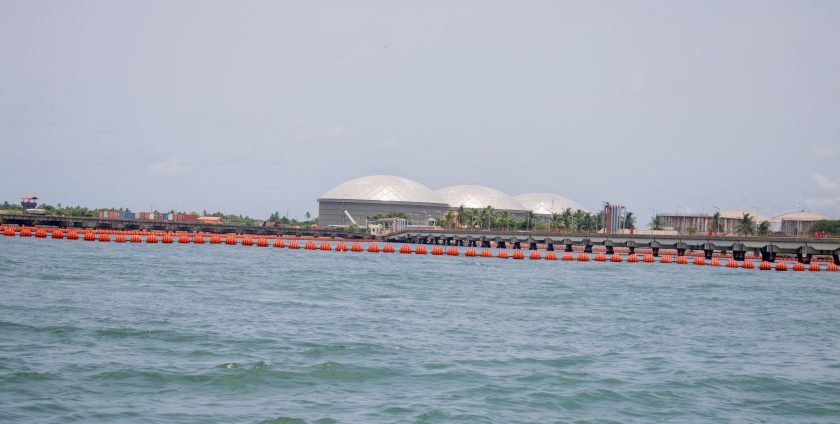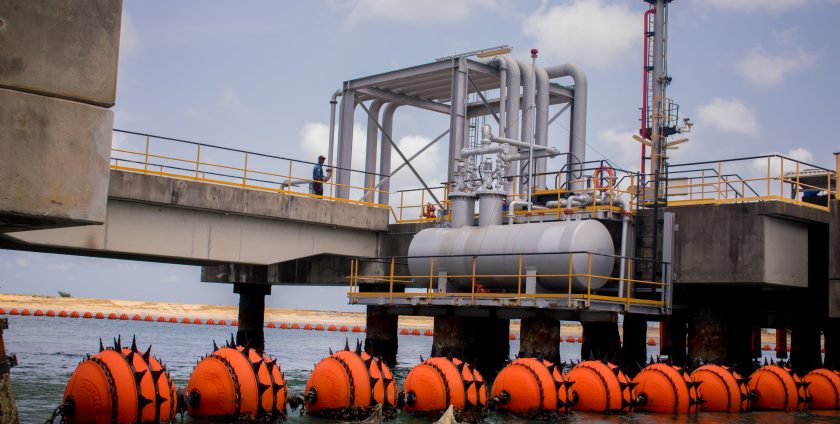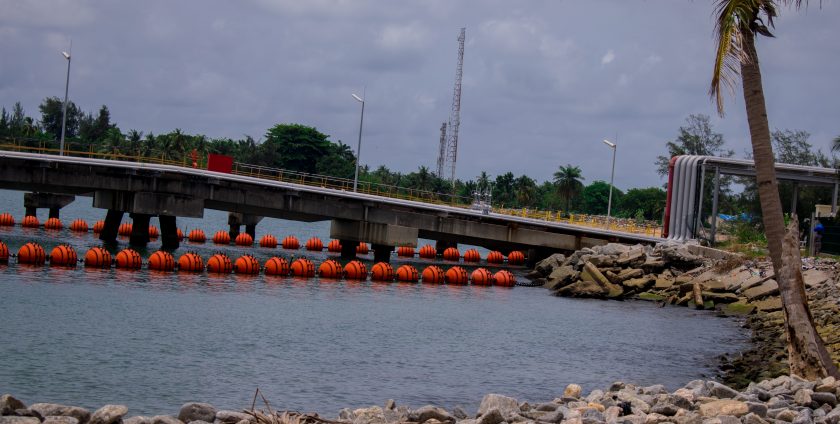 PROJECT DETAILS
Project Scope: 
The Floating Barrier was a unique project as it was the first of its kind to be implemented in Lagos, Nigeria. A select few have been implemented in Africa as a whole, this contract was proposed to the Nigerian National Petroleum Corporation (NNPC) by UTM Offshore following a breach of one of the former's Jetty in 2009. The Floating Barrier is a high-grade security mechanism that is unsinkable and used to secure Assets in seawater, this barrier is a type of fence that prevents and restricts access to most insurgent vessels or watercraft. The barrier is comprised of steel structures, bulletproof, marine coating, and an impregnable gate system. UTM Offshore partnered with a technical firm to proffer the best security solutions, the project's success was due to the effective implementation of critical milestones of the following;
 Detailed Engineering Procurement
 Engineering Design and Planning
 Fabrication of Tools and Equipment
 Logistics of Equipment
 Constructions and Installations
 Highly skilled Human Resources
 Maintenance and Repair
Key Outcomes and Results
After mobilization we set out to work, installing a fenced perimeter of 1440 meters at a sea-level depth of 3-5meters. The Sea level and tide were so unpredictable so strict planning was required to keep to proposed timelines. The project was delivered in record time, with complete features installed before the final commission. Afterward, the maintenance of the equipment was minimal and those carried out were to due the tide disruptions which are inevitable. With no fatal injuries, damages to assets, or intrusion of watercraft in the perimeter ever since its installation. The project is considered a huge success thus far, we are passionate about improvements, and whatever knowledge gained will be of value to subsequent projects of this nature.